hello! Do you like Shin Ramyun? It's delicious enough to just boil and eat, but today I'll introduce you to a way to make it even more delicious at home.
One. How to eat Shin Ramyun more deliciously; Dumpling Shin Ramyun
It's delicious to eat on its own, but I found it really delicious when I added a few dumplings to it! My favorite ramen is just add 3 or 4 dumplings, rice cake, and an egg at the end! The tip is to first fry the green onions with cooking oil and boil them according to the instructions on the back! You can easily make the nostalgic ramen made by the lady at the snack bar at home!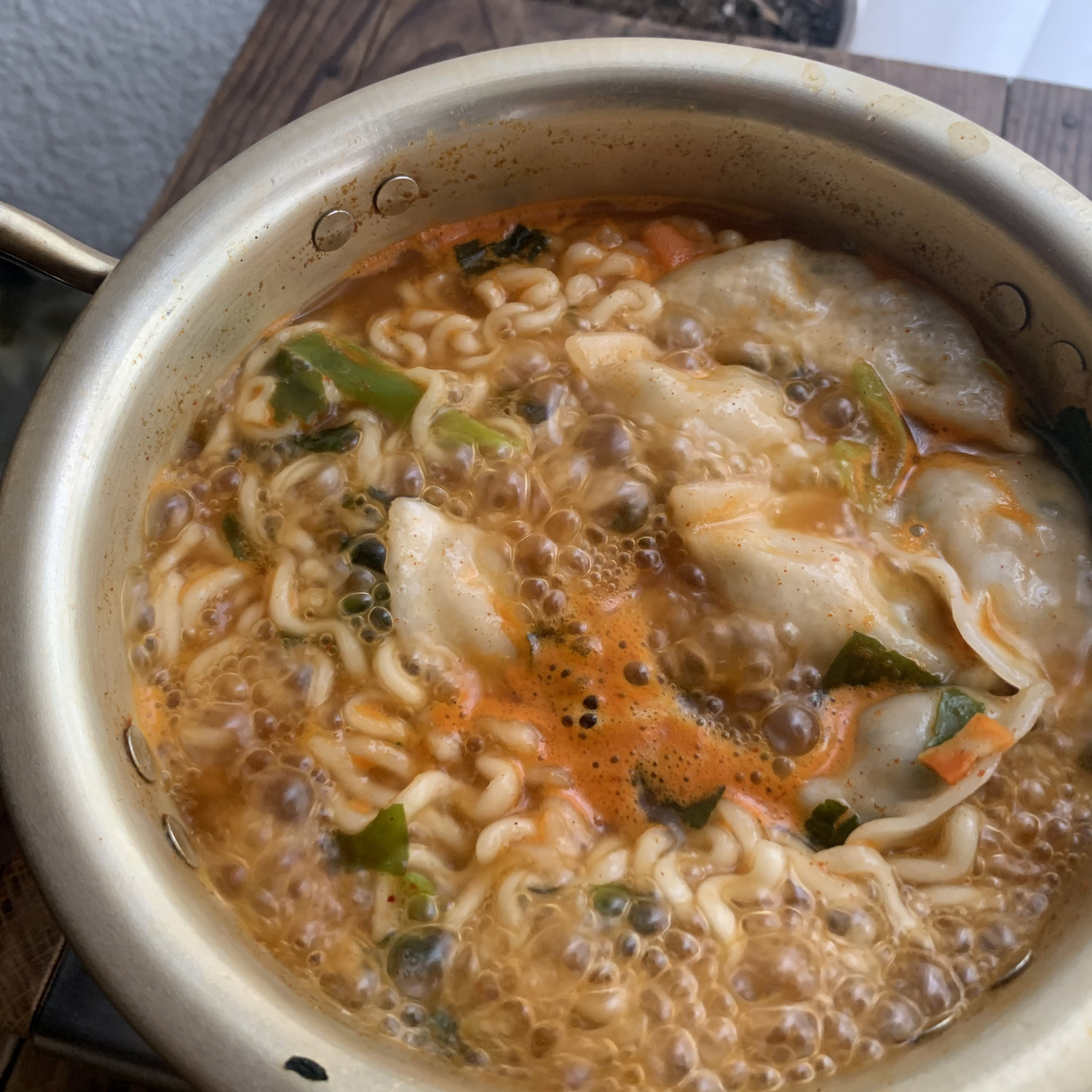 2. How to eat Shin Ramyun more deliciously; Shin Ramyun Pasta
It was the first time I knew that you could make pasta with Shin Ramyun! If you search for the famous 'Baek Jong-won Milk Ramen', you will find the recipe! First, add the noodles and soup ingredients, boil for 2 minutes without boiling until fully cooked, then drain the water. In a frying pan, first fry the garlic in 1 tablespoon of butter, then add the onion and fry until transparent. After adding the sausage, add about 1 and a half cups of milk, boiled noodles, powdered soup, and cheese, and it's complete.
Shin Ramyun The Red launched
Recently released 'Dered Shin Ramyun'! Have you tried it too? I was so curious that I tried it! It was delicious, but it was very spicy,,,!! The original Shin Ramyun contains powdered soup and flakes, but the new The Red contains a thick seasoning powder. If you feel that the original Shin Ramyun is not spicy enough, I think you will enjoy it!
3. How to eat Shin Ramyun more deliciously; Derette Shin Ramyun Fried Noodles
Shin Ramyun stir-fried noodles that even those with a spicy appetite can eat with confidence(?)! You can enjoy it even more deliciously if you fry the onion in cooking oil and garlic if you have it! When the onion becomes transparent, add the sausage and milk and mix to complete the sauce! Add boiled noodles and 3/4 of the soup and stir-fry.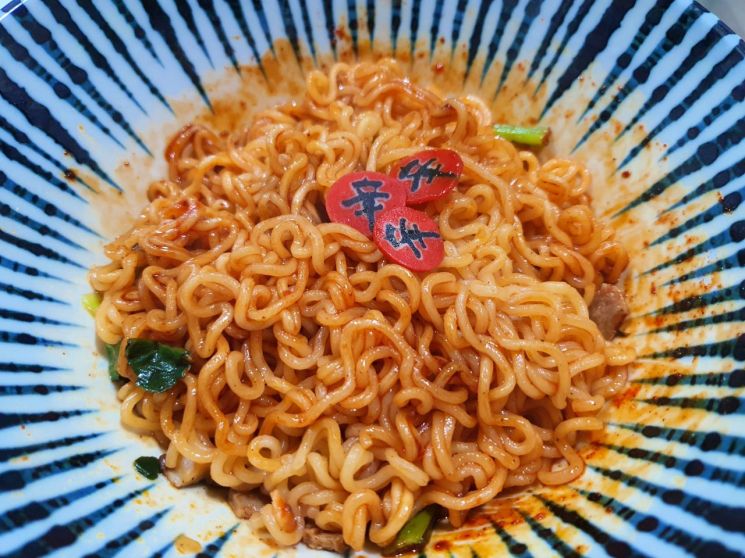 How was it? Everyone, please try following along. That's all for today, thanks for reading!