hello everyone! Do you like Busan? When most foreigners travel to Korea, they go to Seoul instead of Busan, right?! So today, an international student living in Busan will introduce you to the charms of Busan! Let's go to Busan on our next trip to Korea!
One. Busan famous tourist attractions; Gwang'alli
Speaking of Busan, the sea is really famous! One of them is Gwangalli. Especially at night, the Gwangan Bridge seen in front of the sea is really pretty and is also a famous date spot. It can be said to be a must-visit tourist attraction in Busan, and spending leisurely time at a cafe with a view of the sea is secretly healing! Whenever I'm stressed or want to take a break, I drink coffee while looking at the sea. It's really healing and makes me happy! Everyone, give it a try! Hahaha
2. Busan famous tourist attractions; MAGNATE
It's BTS' mecca! This cafe is run by the father of idol BTS member Jimin. These days, it is said that more and more people are traveling to Busan to participate in the ARMY tour. There are more and more reviews saying, "I met Jimin's dad in person at the cafe!" If you're lucky, you might be able to see it!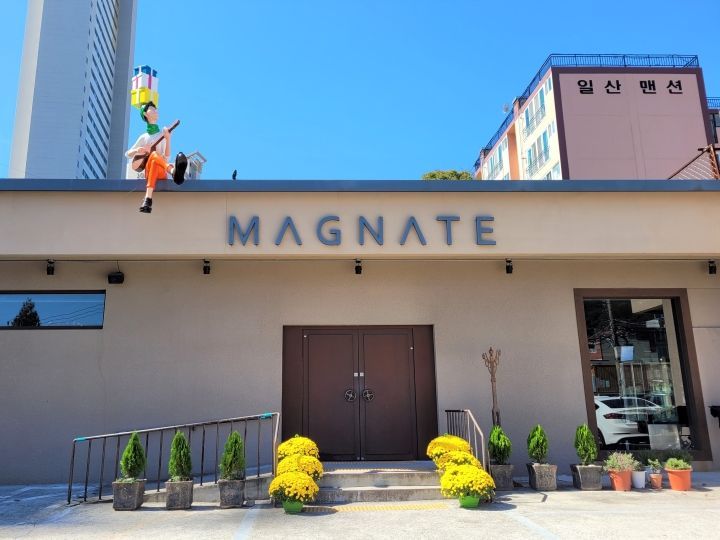 3. Busan famous tourist attractions; market
Just as there are famous and large markets in Seoul, such as "Gwangjang Market," there are many markets in Busan. One of the most famous markets is a market called Kkangtong Market. The most famous restaurant in Kkangtong Market is a tteokbokki restaurant called "Igane." The garaetteok is super chewy, and if you dip the fries in the seasoning, it tastes like heaven, right? Haha, there's always a wait every time I go, so I haven't been able to eat it yet, but you should definitely try it!!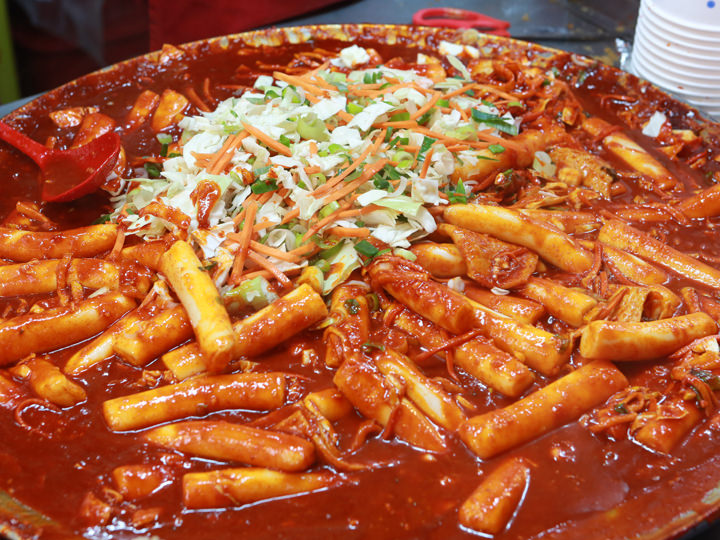 In addition to Kkangtong Market, a market called Gukje Market is also said to be popular with tourists. This is a market where the saying "there's nothing you can't find" is appropriate, and everything you need for daily life is sold. It often appears as a filming location for movies! Of course, there are many delicious foods too!
4. Busan famous tourist attractions; Nampo-dong
Nampo-dong is a famous tourist destination in Busan where clothes, cosmetics, and restaurants are all gathered in one place. It is a place where you can buy not only a pretty cafe, but also trendy fashion, shoes, and accessories. The Kakao Friends shop is also located in Nampo-dong. And speaking of Nampo-dong, the food called "Seed Hotteok" is famous! Unlike regular hotteok, there are plenty of seeds inside. There is a wait, but they say you can eat quickly if you wait 10 to 15 minutes. Gukje Market, just introduced, is also located in Nampo-dong.
5. Busan famous tourist attractions; Haedong Yonggungsa Temple
It is a famous tourist destination visited by many Koreans but also foreign tourists. Haedong Yonggungsa Temple is famous as "a place that makes one wish come true." It is said that if you make a wish here, your wish will come true. And the view from Haedong Yonggungsa Temple is really pretty and seems like the perfect place to take pictures.
How do you feel?? Busan is an attractive city with many diverse and fun tourist attractions! Please make sure to visit us too!!!