hello! The weather suddenly got cold. How are you doing? It's still November in Busan and it's snowing!!! Everyone, be careful with flu! Recently, on November 16th, there was an important test called the College Scholastic Ability Test! Did you know? In Korea, it is usually referred to as the CSAT, but today we will learn about it!
What is the CSAT like??
The College Scholastic Ability Test (CSAT) is a test that has been introduced since 1994 and is required for admission to university. This test is mainly taken by those who are expected to graduate from high school, those who have graduated, and those who have passed the qualification exam! It is divided into Korean, Mathematics, English, Korean History, and Second Foreign Language. Applicants take all or some subjects depending on their choice. For reference, second foreign languages ​​include German, French, Spanish, Chinese, Japanese, Russian, Arabic, Vietnamese, and Chinese characters. For the 2023 CSAT, it was possible to take the test without wearing a mask for the first time in 4 years, and it is said that there was a lot of support from current students cheering for the CSAT to be a big success.
On the day of the college entrance exam
On the day of the college entrance exam, students sing songs or hand out snacks in front of the test center to cheer on the students. Also, it's really interesting that there are more and more cases where police officers are driving test takers who are likely to be late to the test site! What was especially surprising was that during the time when the English test listening assessment was held, airplane takeoffs and landings were greatly restricted, and the use of fire truck sirens was also prohibited.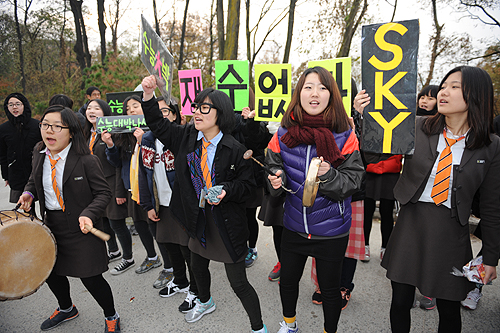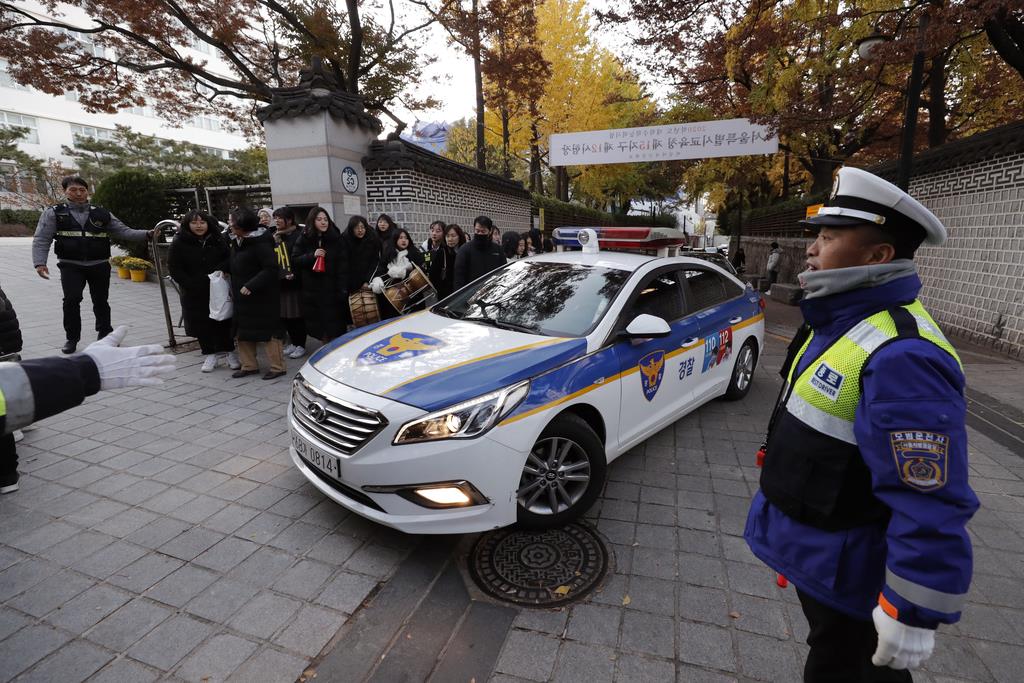 Exam taker discount
After completing the CSAT, test takers can receive special and various benefits. It's a "special discount for test takers"! This is a discount for test takers who have worked hard preparing for the college entrance exam for a long time. In fact, you can receive a variety of discounts, such as movie discounts, free viewing of professional soccer, basketball, and volleyball games, PC room discounts, restaurant discounts, etc.